Cooperstown Art Association, National Juried Show
July 14-August 18, 2017
JURIED BY:  Larry Brown
61st Arts Festival, South Shore Art Center, Cohasset Common
Members' Show, June 17-19, 2016
FLOW Nave Gallery, (Teele Square), 155 Powder House Blvd, Somerville, MA
FLOW is an exhibition of work highlighting continuous movement. Speaking to literal motion as well as the metaphysical – such as rhythms of social interactions–FLOW embraces the idea of transition from one place or state to another.
CURATED BY: Michelle Fiorenza & Kelvy Bird

CLOSING RECEPTION: Saturday, May 21, 2016, 5:00 pm-7:00 pm
Facebook
EXHIBITION DATES: April 30–May 21, 2016
GALLERY HOURS: Saturday and Sunday, 1:00-5:00 pm
Arlington Center for the Arts Gibbs Gallery, Darkness into Light
41 Foster Street
Arlington, MA 02474
Juried by Jill Pottle
January 22 – February 26, 2016
Reception: Friday, January 29, 7 pm
 "Darkness Into Light" is a celebration of the winter with high hopes of more sun, warmth and welcoming us back into spring.  Received Juror's Choice Award for two works "East" and "Aftermath"
Prince Street Gallery 2016 Annual National Juried Show 
Juried by Graham Nickson
530 West 25th Street 4th Floor
New York, NY 10001
Tel. 646.230.0246
February 2–February 27, 2016
Reception: Saturday, February 6, 3–6 PM
Predictions Nave Gallery Annex 53 Chester Street, Davis Square, Somerville, MA
Juried by Kathy Desmond
November 22, 2015-January 9, 2016
RECEPTION:Sunday, November 22, 2015  4:00-6:00pm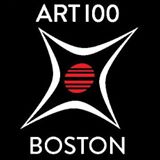 ART100 Piano Craft Gallery, 793 Tremont Street, Boston, MA
ART100 on Facebook
Group Invitational Exhibit
ART 100 BOSTON 2015 presents its second art exhibition featuring over 300 original works by 70 artists at the Piano Craft Gallery, Boston, Dec. 4-19, 2015.  This curated exhibition will include paintings, photographs, sculptures, prints, collages and constructions. Opening Reception: Friday, December 4, 6:00-10:00PM.
2014
Daydreams & Nightscapes, Newton Free Library, Newton, MA, solo exhibit
View and purchase program on Blurb
2/2014
ART100 Piano Craft Gallery, Boston, MA, group invitational
12/2014