2021
Pivot
PIVOT—National Juried Show April 8–May 22, 2021
South Shore Art Center Bancroft Gallery |119 Ripley Road, Cohasset, MA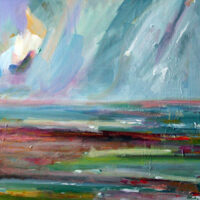 Sound and Fury—Juried Show January 7–February 5, 2021
South Shore Art Center Bancroft Gallery |119 Ripley Road, Cohasset, MA
————————————–
Solstice—Solo Show TBD
Paul Pratt Memorial Library |35 Ripley Road, Cohasset, MA
2019
Sailor's Delight—Solo Show Helen Bumpus Gallery | The Duxbury Free Library | 77 Alden Street, Duxbury MA
November 6, 2019–January 6, 2020
https://helenbumpusgallery.com/
2019 recipient of the Ester Conant Award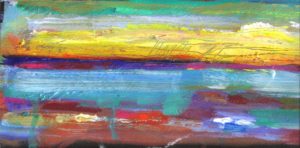 Small Works by Gallery Artists
South Shore Art Center, Dillon Gallery |119 Ripley Road, Cohasset, MA 02025, November 7–December 20, 2019
Work can be purchased and taken 'off the wall' for holiday gift giving
Continuum Fall Juried Art Exhibition
James Library & Center for the Arts|24 West Street
Norwell, MA 02061, September 13–October 19, 2019
Opening Reception: September 13, 2019, 6:00 to 8:00 pm
An exhibition of work that explore the vast conditions along a continuum in its unlimited interpretations in art, history, color, light, nature, and the human condition.
Juried by Christina Godfrey, Director of Contemporary Art, Sunne Savage Gallery
2018
The Art of James Joyce Exhibition
26th International James Joyce Symposium
Grauwzusters Cloister
University of Antwerp Center for Manuscript Studies
June 11-15, 2018
Group mixed media exhibit on view during the symposium.
Ulysses@100
Art Space Maynard
63 Summer Street, Maynard, MA
February 28 to April 6, 2018
Opening Reception, Saturday, March 10, 5:00-7:00 p.m.
This exhibit marks the approach of the 100th anniversary of James Joyce's novel, "Ulysses" with a series of abstract paintings referencing the themes, symbols and fluidity of time addressed in each episode.
2017
Cooperstown Art Association, National Juried Show
July 14-August 18
FLOW Nave Gallery, (Teele Square), 155 Powder House Blvd, Somerville, MA
FLOW is an exhibition of work highlighting continuous movement. Speaking to literal motion as well as the metaphysical – such as rhythms of social interactions–FLOW embraces the idea of transition from one place or state to another.
2016
Darkness into Light, Arlington Center for the Arts Gibbs Gallery
Juried by Jill Pottle
January 22-February 26, 2016
Received Juror's Choice Award for two works "East" and "Aftermath"
2016 Annual National Juried Show Prince Street Gallery New York, NY
Juried by Graham Nickson
Predictions, Nave Gallery Annex, Somerville, MA
Juried by Kathy Desmond
November 22, 2015-January 9, 2016
2015
Piano Craft Gallery Boston, MA
2014
Daydreams & Nightscapes, Newton Free Library, Newton, MA, solo exhibit
View and purchase program on Blurb